If there's one thing those of us who live in the Northern Hemisphere understand very well, it's the need for a winter break. When the snow flies and the days remain dull, many of us get SAD (seasonal affective disorder) and even those who don't, long for blue sky and hot sun, even for a few days. There's a solution and it can come with a little splash of fantasy for good measure.
In The Bahamas, the sun is shining, the water is welcoming and the pina coladas beckon.
The variety of accommodation on the island of Nassau ranges from the ultra-luxurious Royal Towers at Atlantis to a simple bed and breakfast. So your short escape to The Bahamas needn't break the bank. What it will break is the winter blahs and provide some much needed sun time.
Atlantis on Paradise Island (across the bridge from Nassau) is the extraordinary brainchild of South African entrepreneur, Sol Kerzner. He envisioned the legendary city rising from the sea and even went so far as to create "The Dig", a mythical archaeological site where you can see the remains of Atlantis.
What's truly remarkable is the network of aquaria he has built into this complex. There's something compelling about walking along a tunnel beside a glass wall on the other side of which are everything from flashing sun fish and phosphorescent jelly fish to giant manta rays and even sharks.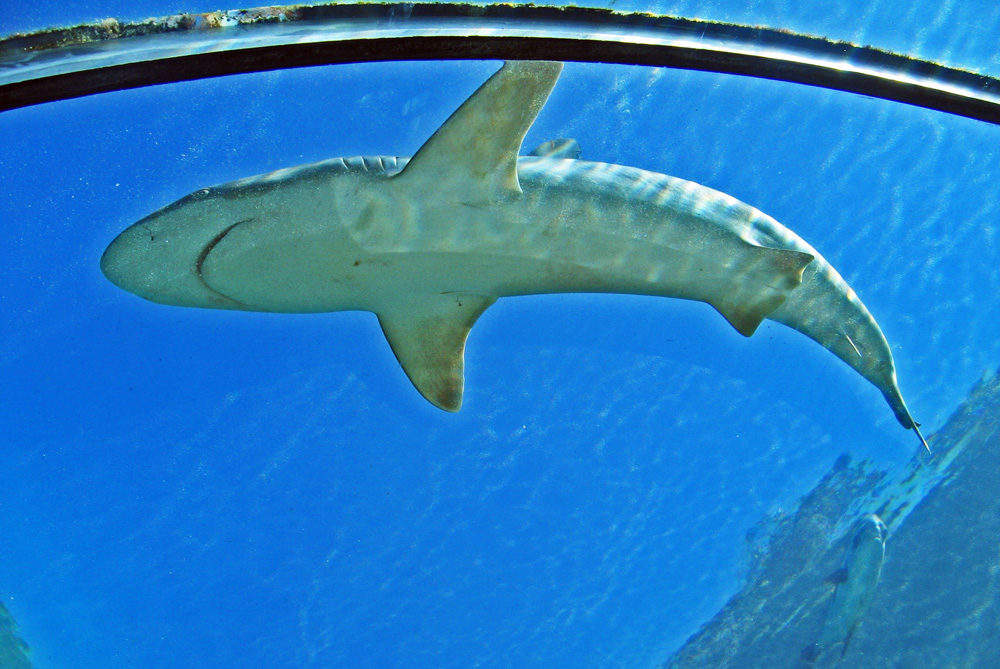 These latter can be viewed from the underside in a glass tunnel which drills through the centre of their aquarium so these creatures swim over the top of you as you stand transfixed.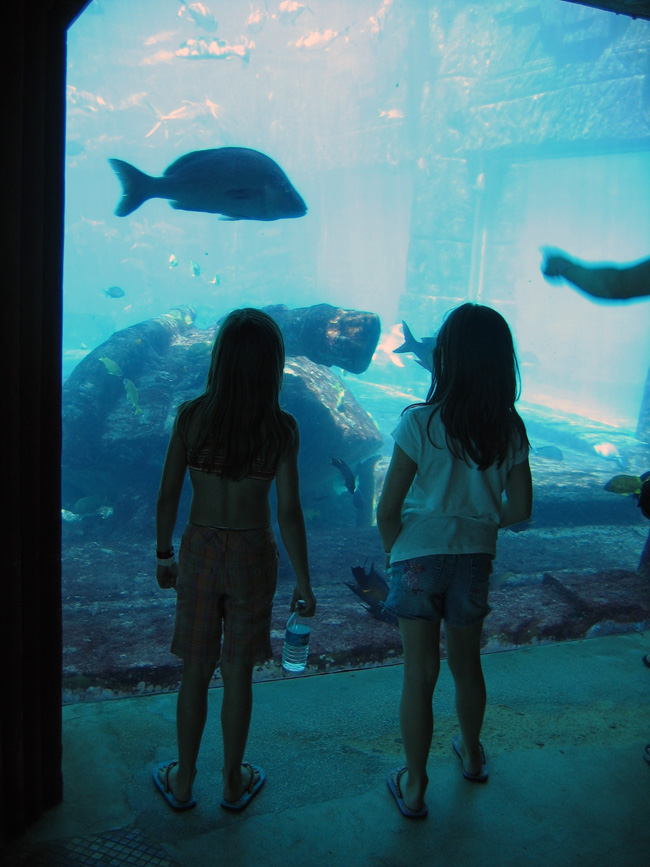 If you're a guest at Atlantis, you can visit this complex and ride the lazy river on an inner tube or zip down the water slide. If not, a small charge lets you into this amazing complex which includes Dolphin Cay.
Opened in 2007, Dolphin Cay was built in response to a need to provide a safe haven for 16 stranded dolphins whose home was destroyed by Hurricane Katrina. It is one of the world's largest open-air, man-made marine mammal habitats. They tell me Atlantis in The Bahamas actually has a staff of marine biologists and valuable research is being conducted amidst the fantasy.
A visit to the town of Nassau is a must for serious shoppers. Items like alcohol and jewelry are actually duty free. There's no sales tax either. So don't leave your credit card behind.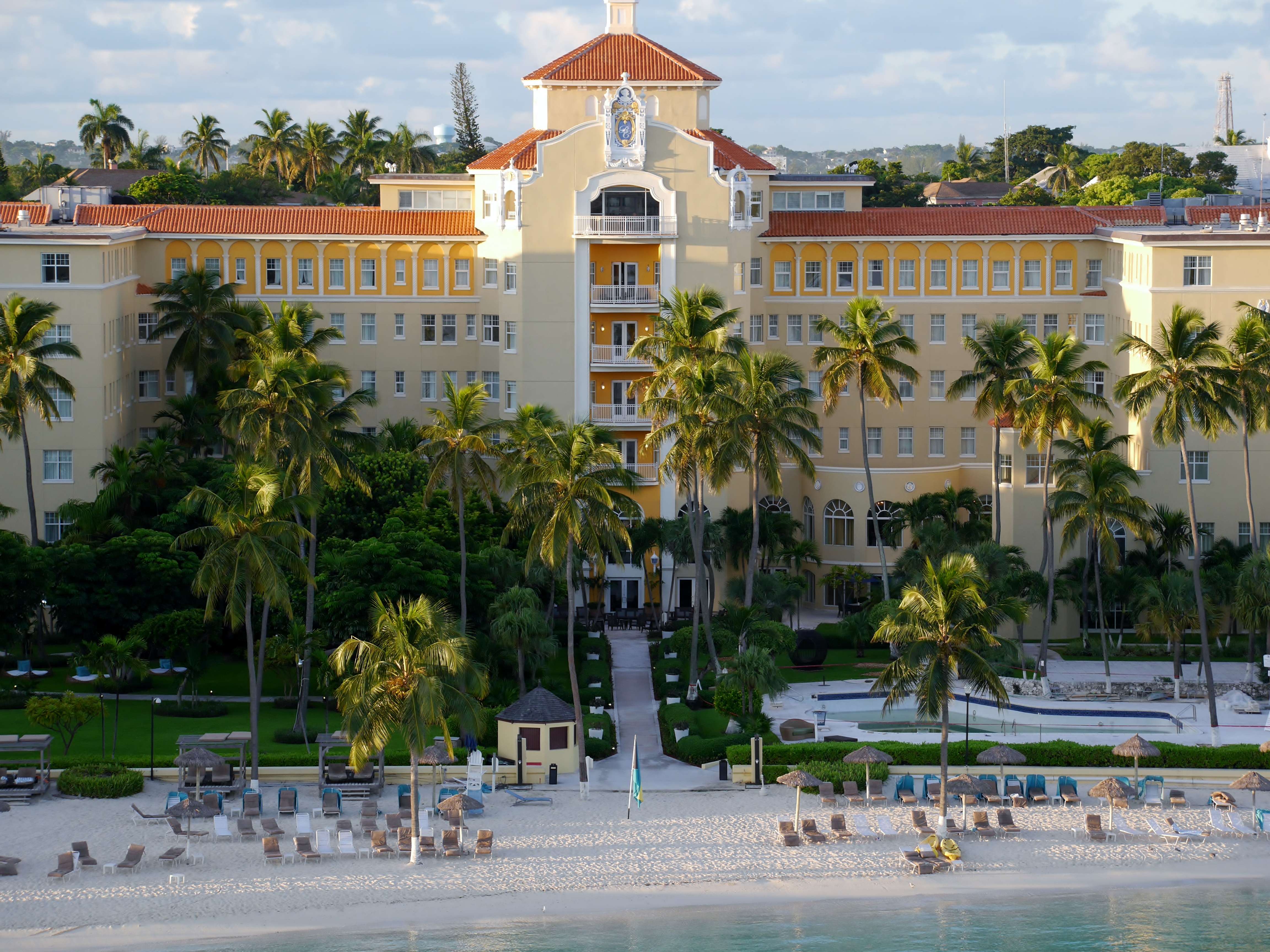 The Bahamas only lost its British colonial status in 1973, so much is still done in the British fashion. Stop in at the British Colonial Hotel for tea. Fondly known as the BC, its grand interior with a mural depicting Bahamian history is worth a visit. This was, after all, the pukka hotel n its time. That time began back in the 1600s when a fort stood on this spot. Now a Hilton hotel, it features its own private beach. And both it and Atlantis have luxurious spas so you can treat yourself in style.
Nearby you'll find the pirate 'museum'. I was a little skeptical about The Pirates of Nassau Museum but found, to my delight, that it provides a really fascinating tour of the history of pirates, complete with life-sized depictions of pirate life. Not my cup of tea, a pirate's was "a short life but a merry one."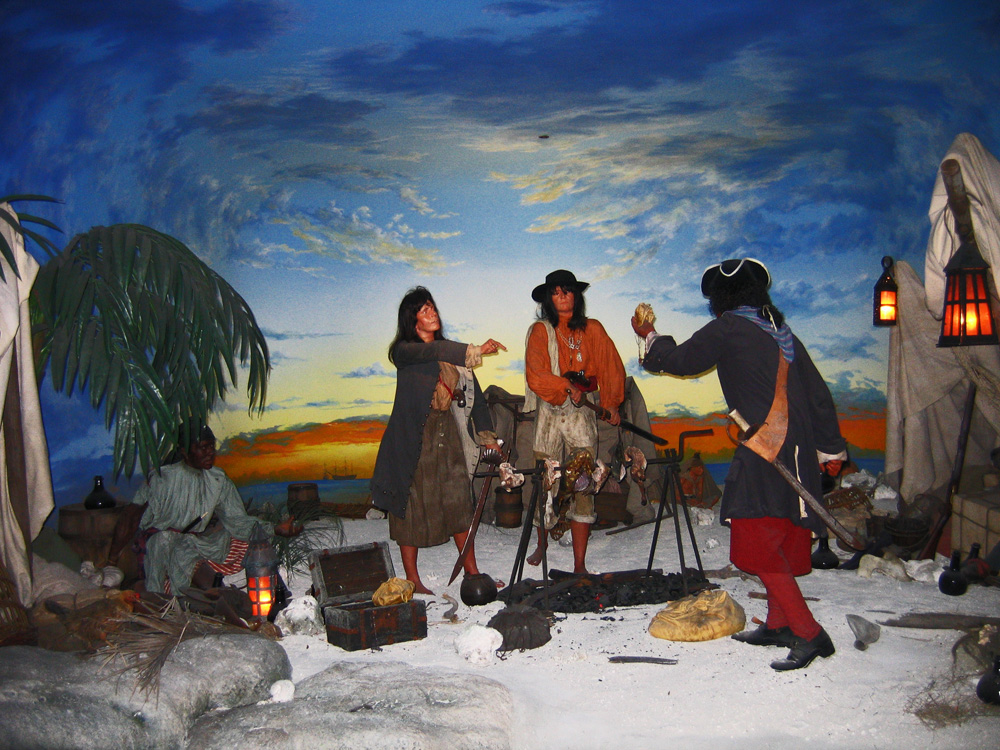 Test yourself on questions like: Did pirates bury their treasures? The answer is no; they apparently spent most of it. Robert Louis Stevenson's Treasure Island was responsible for the infamous "X marks the spot" tales of maps. But he did get Long John Silver's parrot and peg leg right. Both were common.
You might like to try an adventure unique to The Bahamas. It's called "People to People" and was the brainchild of an earlier tourism minister. The idea is to bring travelers and Bahamians together to encourage cultural exchange. It usually entails a home-cooked meal as well as a chance to share stories, laughter and life. There's no charge for the program; your Bahamian host picks you up at the hotel and drops you back afterwards. You'll get a taste of the island that most tourists never experience.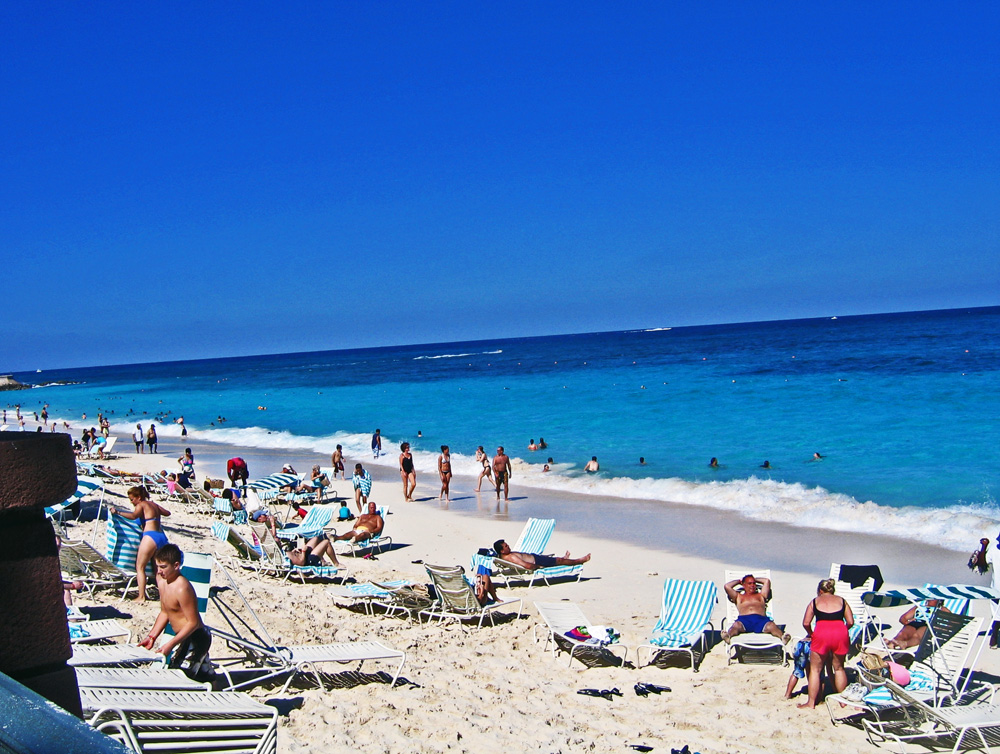 For most people coming to this paradise, the beach is the main draw – miles and miles of sparkling sands, ocean the blue of a peacock feather and cloudless skies overhead. Bring that 600-pager you've been promising yourself you would read 'one of these days'. And don't forget your sunblock. It's sunny in The Bahamas.
Craving beach time? How about doing Mardi Gras on the Beach?