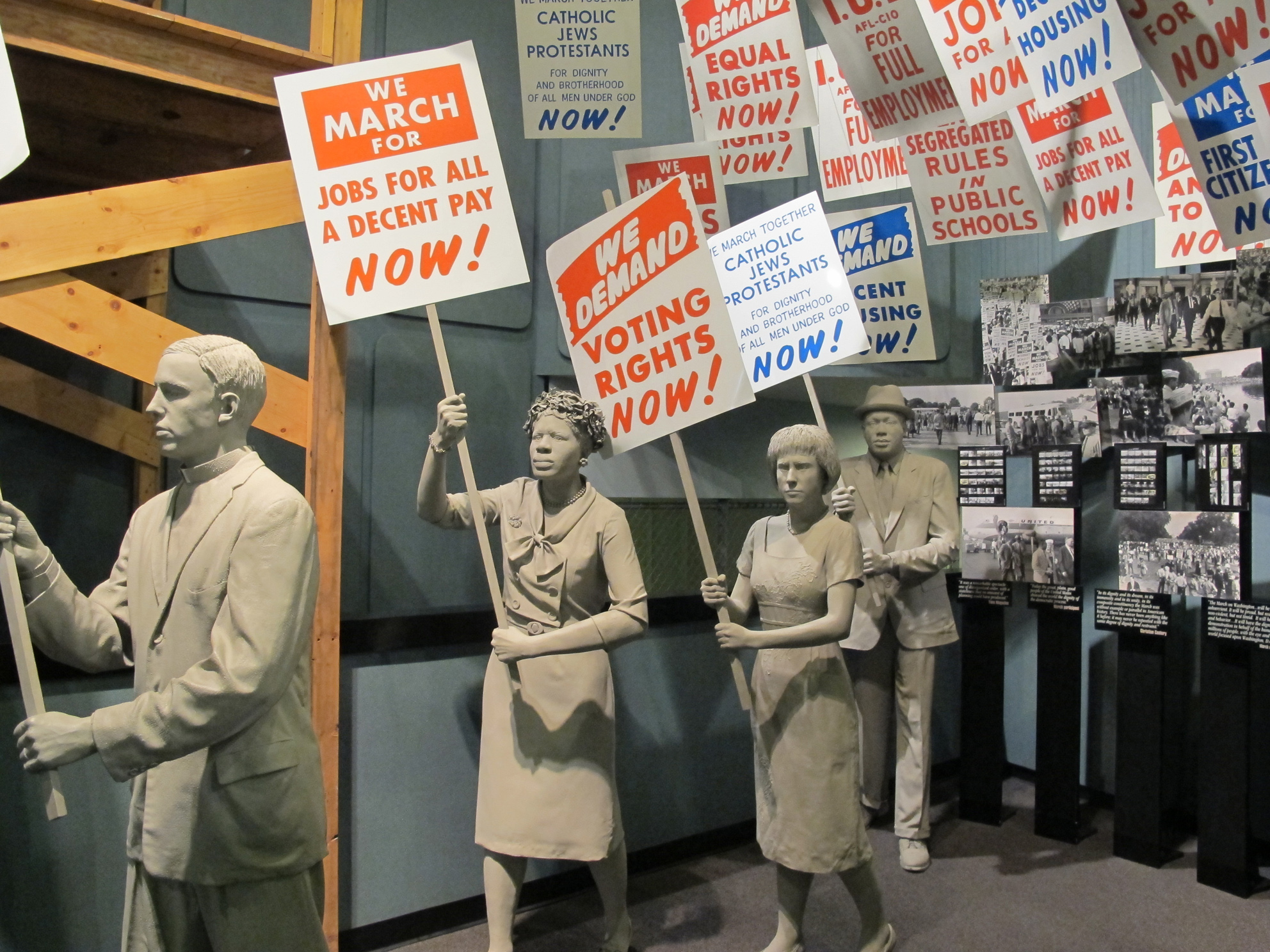 I'm a child of the 60s. In August, 1963, I watched avidly as thousands marched on Washington and musicians like Joan Baez and Bob Dylan lent their voices to the cause of racial equality. And I thrilled to the words of Martin Luther King Jr. as he proclaimed, "I have a dream!"
Two years later, as protesters marched on Montgomery, Alabama, I joined the sit-in at the American Consulate in Montreal, along with dozens of other McGill students. We wanted to express our solidarity with the marchers down south. And we did. But I've realized how small was our contribution.
Until I visited the National Civil Rights Museum in Memphis, Tennessee, I had no real notion of what those marchers went through. I knew they faced barrages of water from fire hoses, and that many were beaten and arrested; I even knew that some died. But walking through the museum gave me a real, gut-wrenching picture of what it was like. And I found myself incredibly moved by the courage of both whites and blacks who actually took part in the struggle.
At the museum, I stood by a replica of the Woolworth's where several blacks refused to vacate "whites only" seats.
I sat behind a model of Rosa Parks on a real bus, and imagined what it would have been like to face the angry bus driver telling her at the end of a long, hard-working day, to get out of her seat so a white could take it.
And I looked sadly at room 306 in the Lorraine Motel, where Martin Luther King Jr. ate a sandwich and drank a cup of coffee before he went out onto the balcony to speak to a supporter and was shot dead. The Lorraine Motel forms the front of this extraordinary museum and his room has been preserved.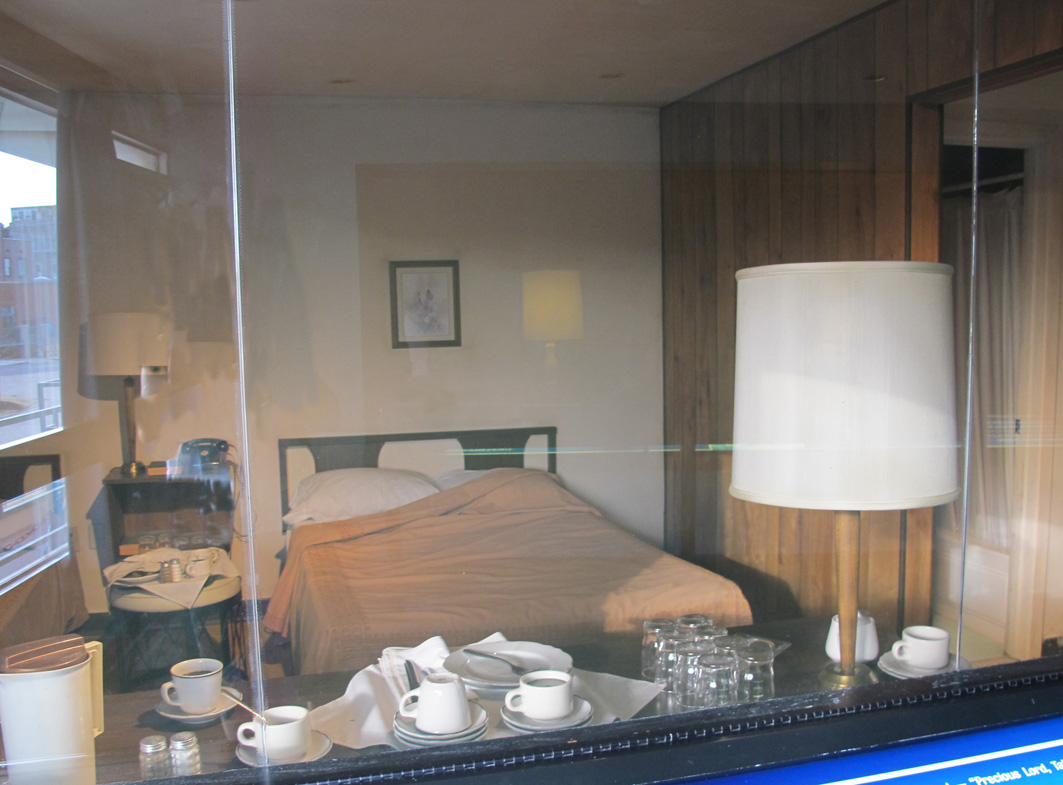 But the National Civil Rights Museum is neither maudlin nor unpleasant. It simply is a reminder of the struggles of a time many of us lived through. And it provides a glimpse into the lives of African Americans prior to the 1960s, when "whites only" signs were the norm in the Southern USA. The book and recent film, The Help, which won several Academy Awards, have also opened that peephole. And it must be said that the enduring message of this museum is one of solidarity and of hope.
This museum is just one of the many reasons to visit Memphis. Another is Beale Street. Along its length, clubs, restaurants and even street corners sprout performers – some good, others not so good, but all passionate about music. After all, in this vibrant city, music comes naturally.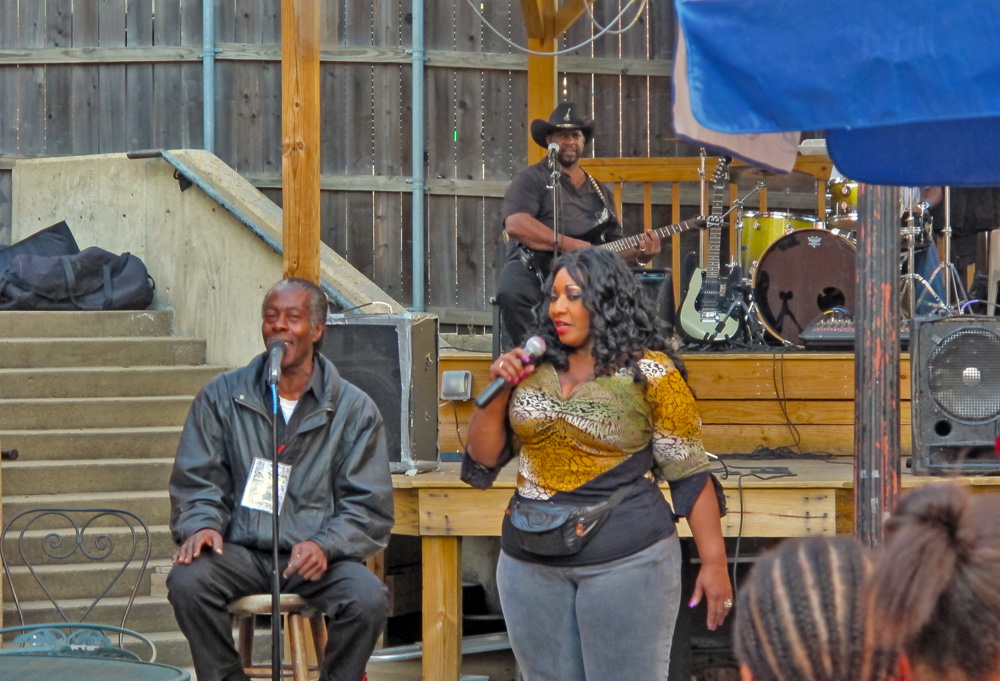 While Nashville calls itself the home of Country music, Memphis was the birthplace of Rock 'n Roll, Blues and Soul music. There are museums to all these genres scattered throughout the city. The Rock 'n Roll Museum offers a history of the development of rock from the earliest music of blacks working in the fields.
At Stax Studios soul and blues artists like Otis Redding, Booker T and the MGs,  and Isaac Hayes started their careers.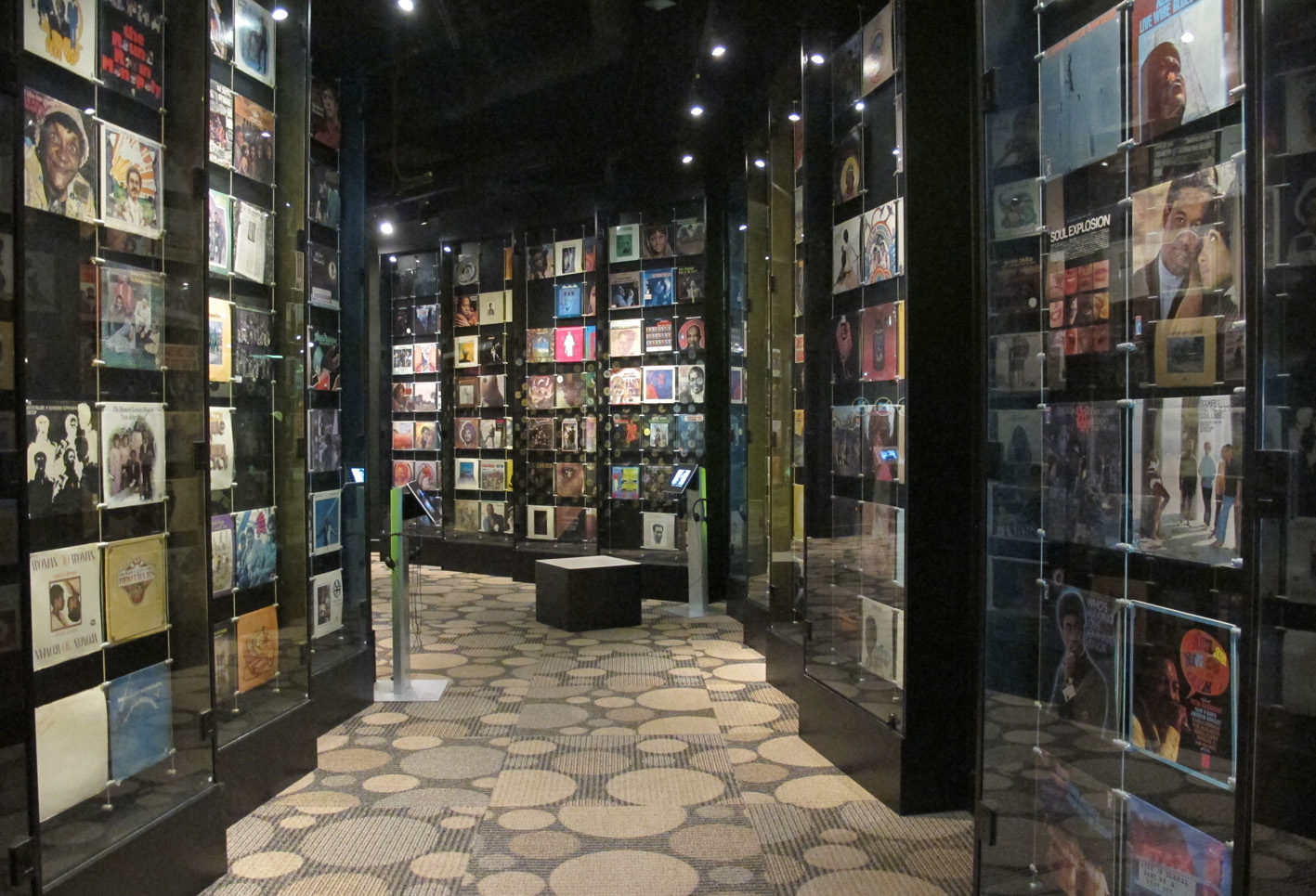 Rows of recordings by famous Blues artists line the cases at Stax. Music crossed racial boundaries.
Now a museum celebrating the birth of this genre, there's a patent nostalgia for the early days when everyone – black and white – just focused on making music. According to the museum, Stax was "a collaboration of the races at a time when the city, the state and even the nation were resistant to unity."
As we celebrate the 50th anniversary of Martin Luther King Jr.'s famous speech which began, "I have a dream", it's interesting to reflect on how far down the road American society has traveled. The road is long and there's much yet to be done. But if you want to see the beginnings and feel your soul stirred by those early brave souls, head to the city where it all began.
Memphis was where Elvis Presley had his home, Graceland. Want to know more? Just click the link.
More links: I found a great story on Memphis by Margie Goldsmith at GoNomad